QUALITY IN SERIES
A supplier, there is no compromise with regard to quality.
Since 1869, we know
what counts most for you.
For you, we produce:
Prototypes and individual items
Small series up to 1,000 pieces/a
Medium-sized series up to 30,000 pieces/a
Our service
Contract jobs
Just in time delivery
Warehousing & global logistics
CNC large part processing
We master the premium class
The machining of large parts requires know-how, production competence and a top-class CMC machinery park.
This is just the reason why SPALECK is your supplier for CNC large parts and their quality control.
We invest.
Growth since 1869.
Innovation made in Bocholt
Being a medium-sized family run company, we live responsibility. Towards our customers, partners and employees as well as the environment.
For this purpose, we invest in customer projects and modern CNC machining centers. And in the education of our trainees. Shaping sustainability.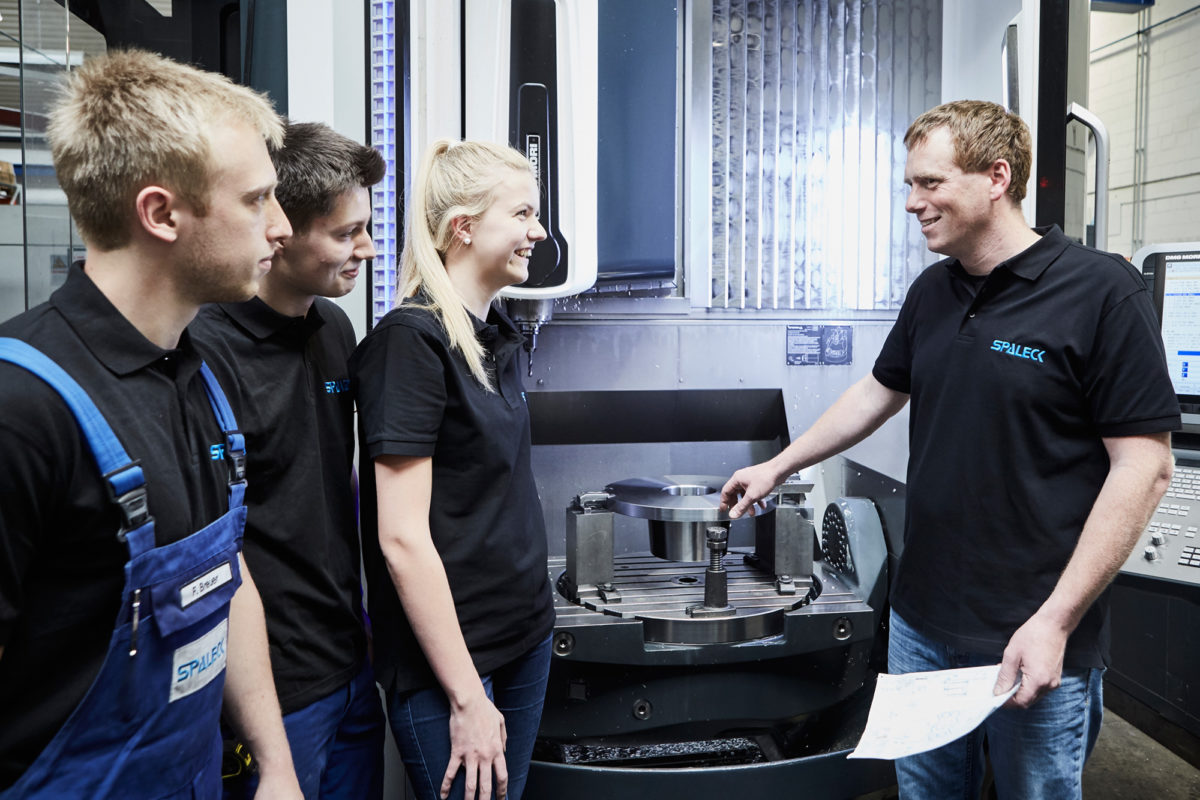 3D measurement
Quality with safety
SPALECK supplies top-quality CNC parts such as turned parts and milled parts. We invest in the latest 3D measuring technology for this purpose. In this way, you can be sure that your CNC parts, large parts or gears/linkages, for example, are of the very best SPALECK quality. In addition to 3D measurement of our own precision parts, whether measuring prototypes or serial parts, we also provide this service in the form of external quality control for parts produced by third parties as well as for experts.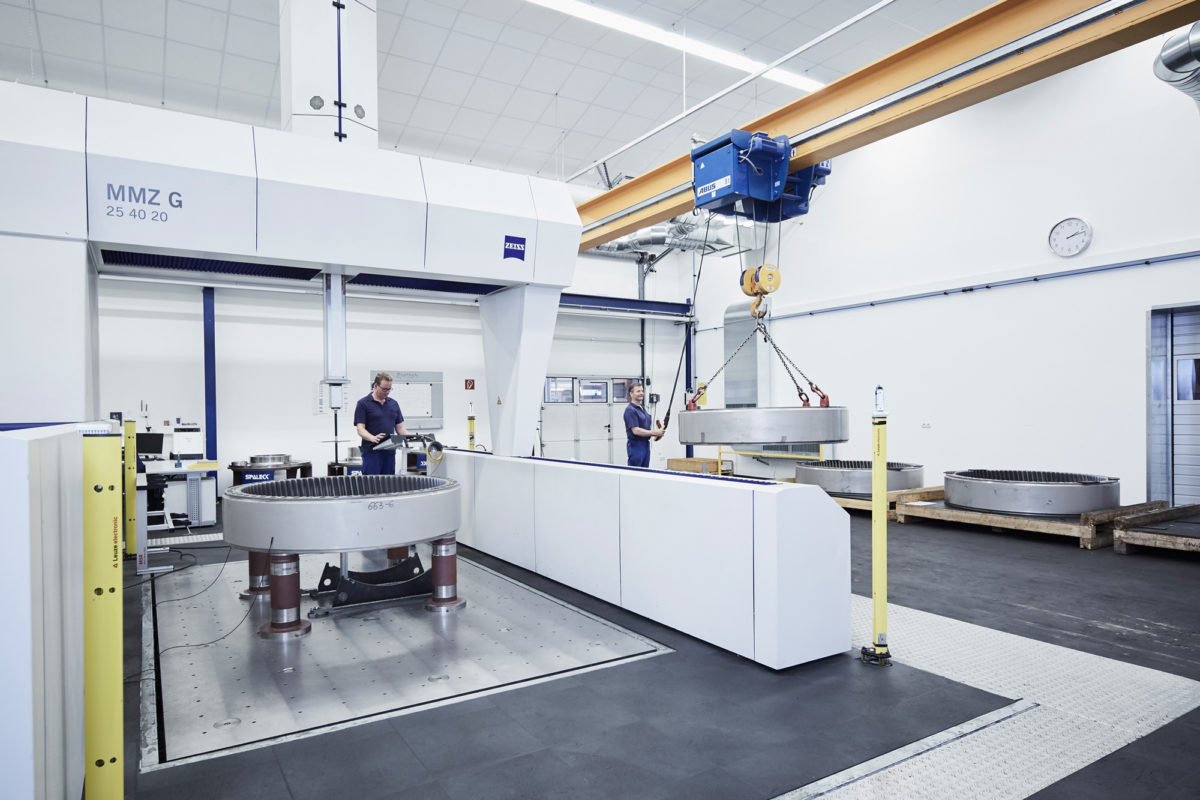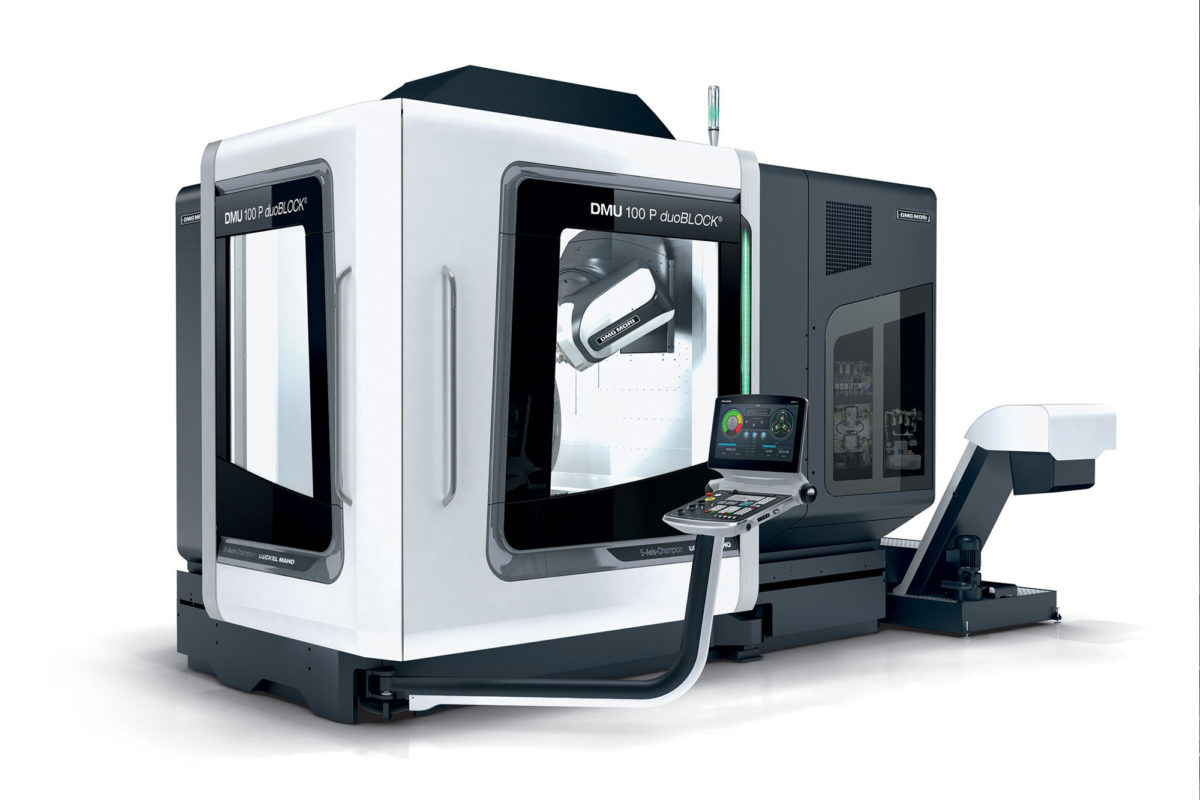 Prize-winning!
Our production possibilities
State of the Art: Our machinery park includes, amongst others, several
horizontal CNC machining centers
vertical CNC machining centers
automated CNC solutions
pressure testing systems
Request our list of machines
CNC production in another manner
Take a look in our
DMU 75 monoBLOCK
But be careful: the chips are going to fly now. For you we dared to take a look in our DMU 75 monoBLOCK during the running production process. You can see:
For you, we work quick, precise and efficiently.
Mechanical engineering since 1869

EXPERIENCE
149 years of experience as mechanical engineer and decades of supplier competence on metal processing.

On schedule
We take quality and delivery schedules seriously.

Price competent
With more than 350 employees, we belong to the leading suppliers.
We pass on our greatest benefit to you in attractive prices.

FLEXIBLE
We offer our customers maximum flexibility and production integration.

Highly educated
The most modern production capacities. Highly educated specialist personnel.
COMPETENCE FOR YOUR MATERIAL
We process, amongst others
all types of steel
all types of casts
stainless steels
aircraft steels
highly-corrosion resistant materials
magnetically soft materials
copper alloys
titanium
aluminum
dispal
composite materials
and a lot more
ask now