What is a granulate screening machine?
Granulate screening machines are used for screening all types of granulates. Granulate screening is a special and highly sophisticated form of control screening. In the production of granules, it happens that some granules do not have the uniform size. In order to separate or screen these heterogeneous granules from the remaining homogeneous granules, our granulate screening machines help you. These separate the granulate according to size and prepare it for the further processing steps in granulate production. We offer you oversize separators especially for plastic granulate. This enables you to screen out excess lengths from plastic granulates very efficiently and safely.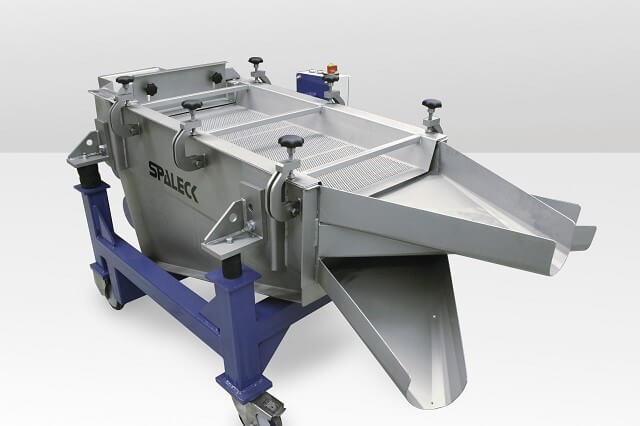 How do granulate screening machines work?
Operating principle of granulate screening
In order for the granulate screening machine to achieve the best screening results, its vibration frequency, screening panels and inclination are optimally adapted to your screening material. At the beginning of the screening process, the raw material is fed into the granulate screening machine. Thanks to our special feeding technology, the granulate is fed very evenly onto the screening machine. Then the granulate is separated into different fractions by means of vibrations and oscillations with the help of the screening panels from the screening machine for granulates. The screening result is the finest granulate, which you can use optimally.
Granulate screening of different materials
How can the granulate screening machine be adapted to material changes?
As a manufacturer of granulate screening machines, we know that parameters can change from time to time in the granulate production process. Therefore, it is important for us that your granulate screening machine can also handle these changed requirements. We design our screening machines for granulates in such a way that, for example, the screen lining can be changed quickly and easily when the material is changed. In this context, your employees can change screening panels very quickly on site. At the same time, maintenance is easy. Both minimise any downtimes during granulate screening and granulate production.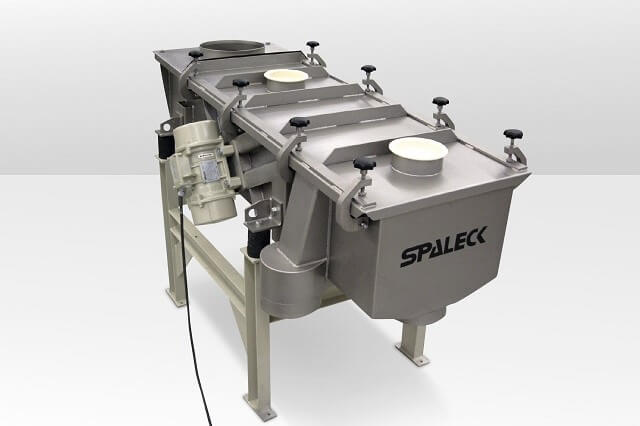 Plastic screening at its finest
Adjustment possibilities of your SPALECK granulate screening machine
You can easily adapt and optimise your SPALECK granulate screening machine for a wide range of materials by making the following adjustments:
Screening panels
Swinging range at standstill
Frequency adjustment during operation
Tilt at standstill
Layer height of the material