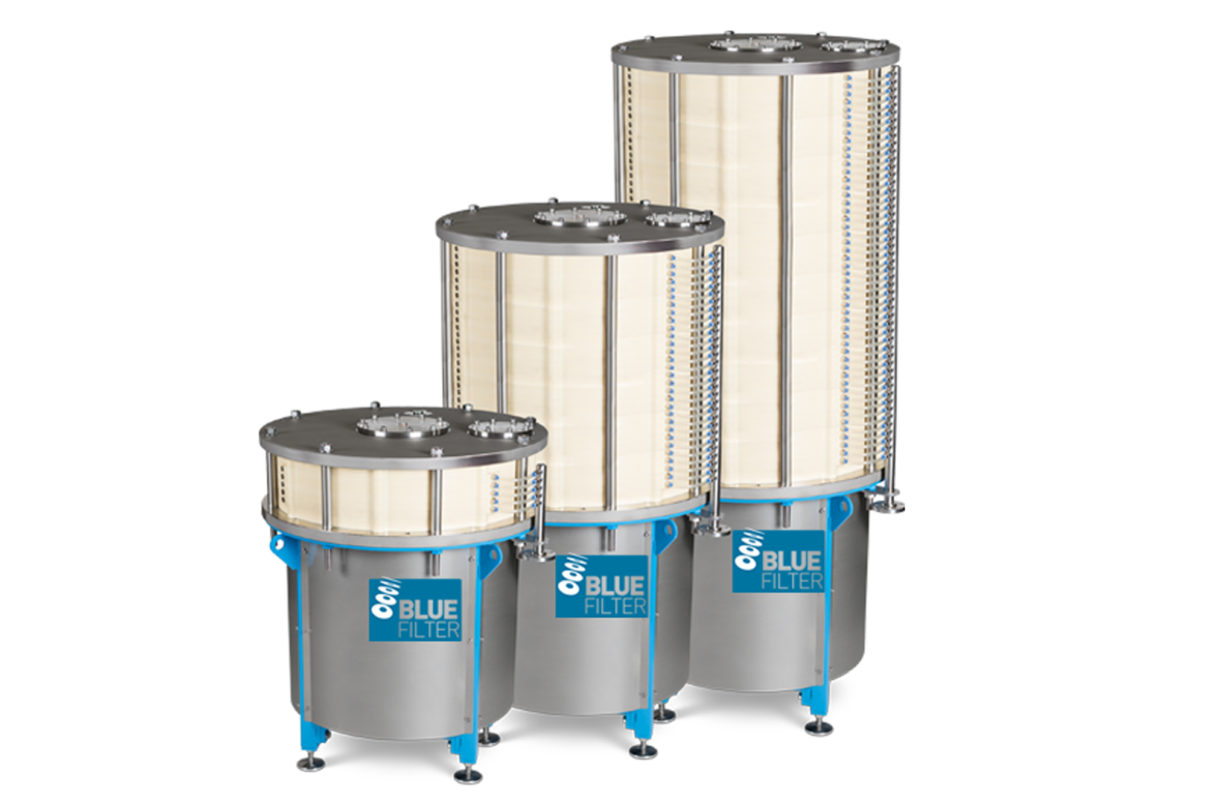 The BlueFilter Technology
Pure efficieny with heavily particle-loaded process media
The BlueFilter is a high-performance ultrafiltration system for use with process media heavily contaminated with particles.
The BlueFilter contains flat membranes mounted on support plates. A rotor runs over each flat membrane at a small distance. In this way you achieve a high level of interference and optimum filtration results – with minimum energy input.
In contrast to conventional filter systems, the patented BlueFilter rotor system effectively protects against the accumulation of a cover film.